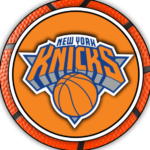 Sources told ESPN that the New York Knicks and their general manager Scott Perry will part ways this off-season, as the franchise is not planing to extend Perry's expiring contract. Perry was hired for the role of GM in 2017.
The 59-year-old Perry and the Knicks hired current coach Tom Thibodeau in 2020, who has a 125-111 record over three seasons. Jeff Hornacek and David Fizdale also served as full-time head coaches under Perry.  Under Perry, the Knicks made two playoff appearances over the last three years, and went 47-35 in 2022-23, earning their most wins in a season since 2012. This year's campaign also marked just the second time the Knicks won at least 43 games in a second since 2000-01. The 2022-23 Knicks also beat the Cleveland Cavaliers in the first round of the playoffs to earn their first postseason series victory since 2012; however, they went on to lose to the Miami Heat in the Eastern Conference semifinals. The Knicks went 41-31 in 2020-21 before losing to the Atlanta Hawks in the first round that postseason.
Perry previously served as coach at the University of Detroit Mercy and Eastern Kentucky, and worked as an assistant at Michigan. He was a front office executive for the Detroit Pistons and served as the assistant general manager of the Seattle SuperSonics in 2007.  Perry returned to the Pistons in 2008 to become their vice president of basketball operations, and later became Orlando Magic assistant general manager in 2012. In April of 2017, he became vice president of basketball operations for the  Sacramento Kings, but moved onto to take the Knicks general manager spot just three months later.
Editorial credit: The_AA's / Shutterstock.com