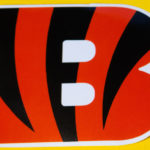 Cincinnati Bengals right tackle La'el Collins exited the Bengals' win over the Patriots due to injury, and now the veteran has been diagnosed with a torn ACL and MCL.
The 29-year-old was feared to have suffered a significant knee injury based on how he left the game. Initial testing suggested the ACL was intact and it was more a shifting of the kneecap, which brought "significant pain" but may not have ended his season. However, an additional MRI showed Collins suffered a torn ACL and MCL; he is expected to need approximately seven months to recover, ending his 2022 campaign.
Collins played 74 games for the Dallas Cowboys from 2015 through 2021, but injuries have plagued him over the years. The right tackle missed the entire 2020 campaign with a hip injury and appeared in just three contests in 2016 because of a toe injury.
Editorial credit: fifg / Shutterstock.com