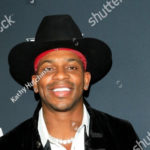 Jimmie Allen, Morgan Wade, Lindsay Ell are using their fame to talk about the importance of mental health, by using music to connect with themselves and others.
The artists joined CMT on Twitter to share how they are normalizing the conversation in country music, and how they keep their health in check.  Allen opened up about his constant battle with bipolar disorder, Wade voiced her sobriety journey, and Ell spoke out about her sexual assault story.
The group explained that living in the public eye is overwhelming at times, especially when social media has become necessary in the music industry. They shared that they strive to unplug in order to escape the toxicity that social media platorms create.
If you're struggling and need to talk to somebody, you're not alone. Call 1-800-273-TALK (8255) for a free, confidential conversation 24/7. For more ways to take care of your mental health and support others, visit mentalhealthishealth.us.
Editorial credit: Kathy Hutchins / Shutterstock.com